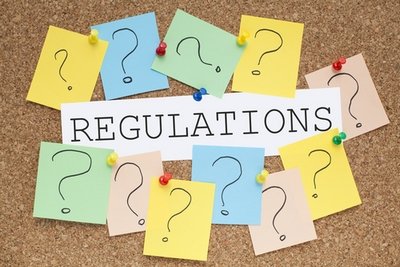 Although all employers are required to consult employees on some things, there are more structured consultation requirements in place for most employers which business owners need to be aware of.
Here are 10 frequently asked questions about the Information and Consultation of Employees Regulations.
1. What are the Regulations?
The Information and Consultation of Employees (ICE) Regulations were introduced in 2005 to give employees the right to request an information and consultation agreement under which they would be informed about and consulted upon key matters affecting their employment.
2. Which employers do the ICE Regulations apply to?
The Regulations apply to employers with 50 or more employees.
3. I have more than 50 employees, does this mean I need to start the process now?
No; although the Regulations apply to employers of 50 employees or more, and you can start the process for negotiating an information and consultation agreement yourself if you wish, you don't actually have to do anything unless and until you receive a valid request from employees.
4. How is a request made?
A request must be made in writing by at least 10% (or at least 15, whichever is greater) of employees, either as a single request naming all employees to be counted in the 10%, or by a series of individual requests over 6 months. Requests must be made to the registered office of the business, the head office, the principle place of business or to the Central Arbitration Committee.
5. What happens after a valid request has been received?
The parties then start negotiating with a view to developing an information and consultation agreement setting out the areas on which employees will be informed and consulted and arrangements for that consultation process.
6. What should we include in a negotiated agreement?
As well as the subject matters for consultation, an information and consultation agreement should also contain details of timings and frequency of any meetings involved, methods of communication, membership of committees and methods of electing representatives, and also the duration of the agreement.
7. What if we can't agree?
The parties have 6 months to reach an agreement, and if this is not achieved, there are fall-back provisions which will then apply.
8. What are the fall-back arrangements?
Under the standard provisions, which apply in the event of a failure to reach agreement, an information and consultation committee must be established, made up of one elected representative for every 50 employees, up to a maximum of 25.
As the employer, under the standard provisions you will need to provide information on business activities/the business' economic situation.
You will also need to provide information and consult on employment prospects and developments within the business, and on decisions likely to lead to substantial changes in work organisation, such as redundancies or TUPE transfers.
9. What are the penalties involved if my business fails to comply with the Regulations?
Employees can complain to the Central Arbitration Committee (CAC) about any failure to comply, and the CAC may make an order requiring compliance. Employees can also take the matter to an Employment Tribunal who may impose a penalty of up to £75,000.
10. I have not received any requests, should I do anything?
Businesses who have not received valid requests should still decide on an approach to the Regulations. You could choose to do nothing, if you are confident your employees are unlikely to make requests under the Regulations.
Employees who already feel involved and consulted may be less likely to seek to make a formal request, so if you have appropriate mechanisms in place for involving employees in decision-making and talking to them about business developments, and these mechanisms are working well and everyone's happy, clearly it is less likely you will have to deal with formal requests.
If you don't have anything in place, and/or have reason to believe a valid request may be made, you should develop a strategy for dealing with a request when it comes, or consider whether to initiate negotiations yourself, which may improve the chances of getting an agreement on terms which suit you.
If you would like advice on how the Information and Consultation Regulations may affect your business, do get in touch.