Are you an HR professional
looking for a challenge?
Want to find out more?
Register your interest to receive your prospectus.
Would you like to run your own HR consultancy?
Are you a senior HR professional frustrated in your current role? Are you tired of the internal politics or dealing with the same problems repeatedly? Perhaps you're fed up missing out on family life or simply craving more flexibility and the ability to choose when and how you work? A face2faceHR franchise offers a solution to all of the above, and more. We understand starting your own consultancy can be daunting. If the idea of 'going it alone' just feels too overwhelming, a franchise provides the opportunity to run your own business autonomously, but with all the tools, help and support you need to be successful, whilst minimising the risks involved in starting your business entirely from scratch. We appreciate that everyone has unique ambitions and we want to help you achieve yours, and get the freedom and independence you're looking for, whilst being able to make a real impact for your clients. If you'd like to know more, please download our prospectus.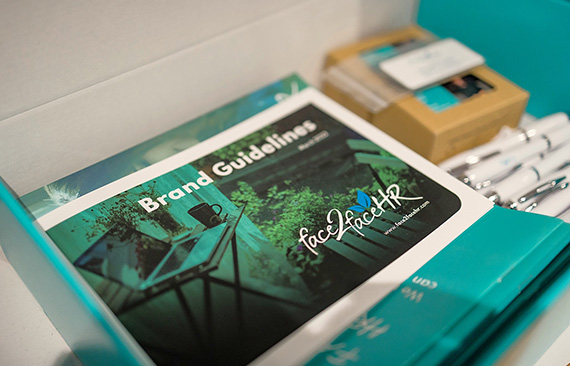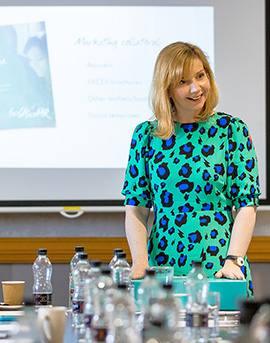 What's it like?
If you're wondering what it's like to be a face2faceHR partner, meet Jane Fryatt, our consultant in Abingdon, Oxfordshire. Jane launched her business in 2018 and was keen to achieve a good work-life balance and gain flexibility and professional fulfilment. Watch Jane talk about why she chose to work with  us  and how she has found the experience.
Don't just take our word for it, what do our franchisees have to say about face2faceHR?
Its everything I ever wanted it to be. I should have done this five years ago."
Eleanor conducts herself with great integrity, showing full support to all the face2faceHR team."
I now have exactly what I wanted from a business; freedom, flexibility, and success, and support and mentoring when I need it too."
Eleanor's common sense, practical approach to HR and business is a breath of fresh air, and knowing that I have someone to talk to who's been there and done it is hugely reassuring."
With a face2faceHR franchise you'll have complete control over the day-to-day running of your business. Our tried-and-tested business model provides structure, sales and marketing strategies, marketing collateral, pricing, document templates and guidelines – giving you all the tools and support you need to grow a successful consultancy.
How much effort you put in will determine your earnings potential. Once established, our experience shows that a six-figure turnover is perfectly achievable.
A few years into running her own HR consultancy, Eleanor Deem, founder and MD, developed the  face2faceHR  brand and business system into an opportunity to enable other HR professionals to set up and run their own business. face2faceHR partners opened its doors at the end of 2013 and has helped over 15 HR professionals all over the UK launch their own consultancies and achieve their dreams of becoming independent HR consultants.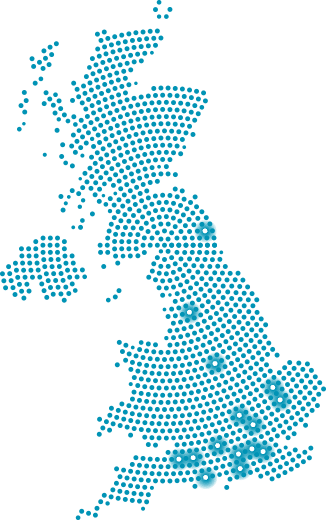 A few words from our consultants:
Having the face2faceHR brand behind me knowing the values are ones I carry myself is one thing but the best thing is not only having support from the other consultants but also Eleanor herself."
The guidance I have received from Eleanor so far has been priceless, and I'm so grateful for the ongoing advice, mentoring and support."
By the time launch day arrives, you are ready, prepared, and can hit the ground running."
Many other HR Consultants I've spoken to are very envious of how much we receive and the brilliant support available to us from Eleanor particularly around tricky HR cases."
If you believe you have the desire and determination to succeed along with the skills and experience necessary to become a face2faceHR partner, we'd like to hear from you.
If you haven't already downloaded your prospectus, you can do that here or drop us an email to [email protected] to arrange a chat with Eleanor.
What you get as a face2faceHR consultant

Established face2faceHR brand that really works to engage with clients, together with a set of brand guidelines to help you in your marketing activities.

Support from Eleanor and our friendly head office team who have the business and HR knowledge to support you through your journey.

Six-point marketing model designed to ensure clients who are actively looking for your services come to you, as well as providing proven methods to help you achieve a good level of income as quickly as possible.

Unique partners community who are there for each other with wise words, expertise and a listening ear.

The face2faceHR PlayBook – our bespoke guide with step-by-step guidance on every aspect of running your business.

Partners' toolkit  containing everything you need to feel confident your business will be a success, from day one!

Comprehensive training starting the minute you sign up and continuing for the first three months of your franchise, designed to get you off to a flying start!

Twice-yearly training and 'get-togethers' organised for you.

12-month online business coaching programme and access to professional business coaching support through our 'Online Growth Accelerator Programme' partnership provider.

Post-coded territory with information about the area and the number of potential clients available to you, and help in launching your business locally.
For a comprehensive breakdown of everything that's included in our franchise package – click here to download our prospectus.
Our partners are our brand so we only choose the highest calibre HR professionals to ensure we continually deliver the exceptional standards of professionalism and quality we promise all our clients. Here are just some of the attributes we are looking for:
You should have several years' general HR experience advising at a senior level, some of which must have been in the private sector.
Whilst experience is important, your personal qualities actually matter even more, so you need to have a down-to-earth, friendly and engaging manner, and prioritise a pragmatic and commercial approach to HR for small businesses.
You should ideally be MCIPD qualified although we may consider applications from those with significant and wide-ranging HR experience and preferably a commitment to pursuing CIPD accreditation.
Whilst we encourage flexibility and prioritise a good work-life balance, you will need to make sure you are available for clients and business development for a reasonable amount of the normal working week, probably not less than 25 hours. You'll also need to be able to drive or travel widely and easily within your local area.
If you're determined, ambitious and love the sense of fulfilling your potential then you could be the right fit for us. For a more extensive list of the qualifications, skills and experience we are looking for, download our prospectus below.
Frequently asked
questions…
Will you give me clients?
We do have leads coming in centrally, which will be referred to you if you are the nearest consultant, however this will not be your main source of clients. What we will do is tell you exactly what you need to do (and exactly how to do it) in order to get clients, and provide you with all the tools and training you need to do that successfully.
Would I be working for you?
No, our consultants all own their own businesses, so while they operate within our brand offering our products and services, they don't work for us, they work for themselves and maintain control of their own consultancy.
I understand my franchise relates to a protected territory. What does this mean?
It means your marketing activities are restricted to the defined area in question. So for example networking events outside your territory are restricted. But there is no restriction on where your clients are located. If a client comes to you from outside your territory, that's your lead, and there is no need to hand it over to another consultant, or pay a percentage, or any similar restrictions.
Can I speak to one of your existing franchise partners to find out how they've found it?
Yes that's absolutely fine, and we encourage it. However we do ask that you don't attempt to contact them directly. They are busy people with clients to work for, and although they're always happy to oblige, talking to potential franchise partners is a favour they do us. For that reason we think it's better if the request to speak to you comes from us and can therefore be arranged to suit them.