As well as providing a wide range of
HR support and advice services
, we also work in partnership with trusted external providers, giving clients access to the following additional products and services.
Breathe – stay on top of your HR admin
If you're increasingly drowning in a sea of HR paperwork and feel like it's taking up so much of your valuable time you're struggling to focus on growing your business, we've partnered with Breathe to provide a simple, affordable HR software system for SMEs.
Breathe is a cloud-based software solution designed to keep all your employee information in one place whilst automating all those time-consuming HR admin tasks, transforming the way you manage your HR.
The key features of the Breathe system are:
Employee records – stored in one place, with employee access, ensuring everything is up to date.
Holiday booking – online holiday booking process and allowance calculation.
Absence management – up-to-date and accurate sickness recording ensuring every absence is logged, approved and analysed.
Performance management – making reviews happen and managing objectives with the aim of improving performance.
Document management – employee specific documents and company policies stored and managed in one central location.
Customisable reports – keeping track of what's happening with an automated and streamlined process.
To find out more about Breathe, including costs, please make contact with your local face2faceHR consultant.

My Tribe – supporting wellbeing within your teams
As well as being our fabulous Cambridgeshire consultant, Lorraine Canham also operates another business – My Tribe Treat Box. My Tribe evolved from a desire to support businesses in their quest to nurture and enhance their staff and clients' wellbeing, something we at face2faceHR know is more important than ever in recent times.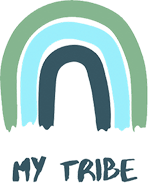 Boxes are specifically designed to remind recipients to take time out, look after themselves and more importantly, show they are valued and appreciated. We don't recommend other businesses lightly, however the My Tribe boxes are tried-and-tested by the face2faceHR team and we are happy to endorse them!
My Tribe are proud to support the mental health charity, Mind, as well as other numerous local mental health and wellbeing charities, to ensure they also give back to those who are in most need.
For more information on My Tribe boxes and subscription service, click the button below or drop an email to [email protected]