FACEit – retained HR advice
Our annual retainer package is for any small to medium-sized business with no internal HR support, or those who have a 'standalone' HR Manager or similar role taking on sole responsibility for HR.
When you sign up for FACEit your dedicated consultant will build a one-to-one relationship with you and your business, empowering you to deal with any employment issues that come your way. You also benefit from establishing a long-term relationship with someone you trust and who understands your business and your people.
You will be able to make limitless phone calls and send as many emails as you like to your consultant asking for advice or support on any issue relating to people management. You won't need to clock-watch and can relax knowing you have expert advice available whenever you need it. 
For a full list of what's included in your FACEit package, please download our brochure.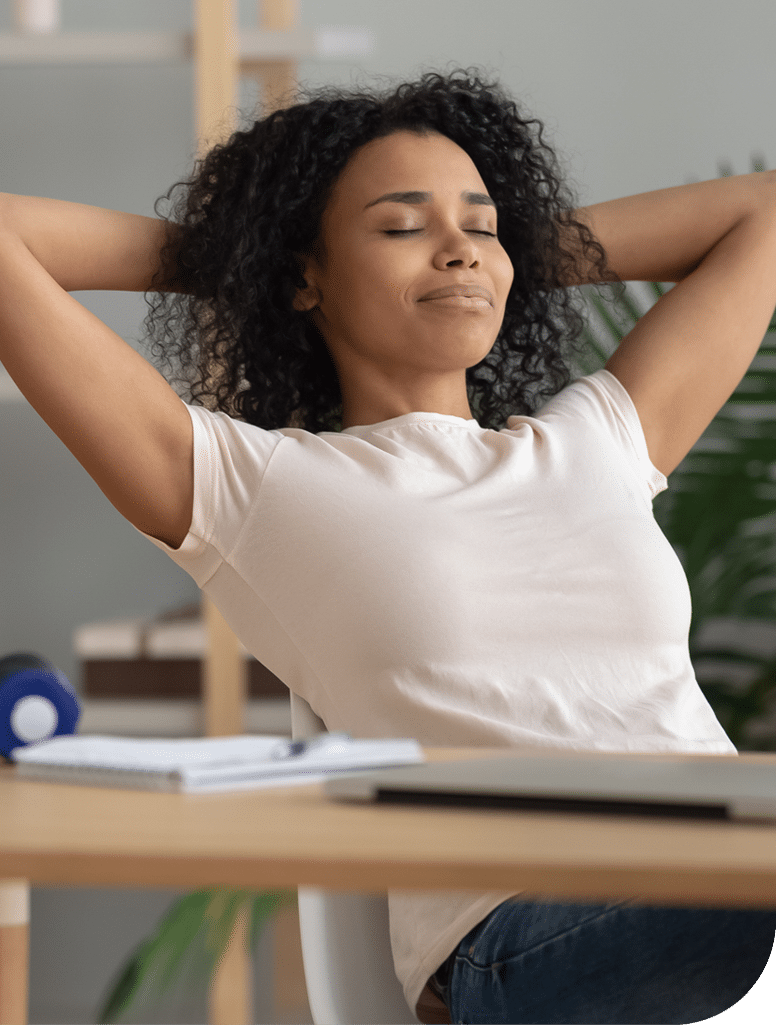 One new piece of employment documentation, usually a contract or a policy, tailored to your requirements.

Employment contracts, policies or procedures kept up to date with all necessary amendments, or completely rewritten, following any changes in legislation or case law, at no additional charge.

Update meetings every quarter, arranged at a time convenient for you, to discuss any issues you have, allowing them to be dealt with much more quickly and effectively before they become a problem.

Access to additional 'on-site' hours. This time can be used for assistance with disciplinary or grievance hearings, for redundancy consultations or flexible working meetings, but it's entirely up to you.

Regular email newsletters informing of any changes to employment legislation and any impact those changes may have on your business.

Correspondence drafted for you, including letters for disciplinaries and grievances, references, family leave letters, redundancy or other dismissal letters or any other correspondence relating to people management. Or if you need a basic template form for something, we'll provide it.
FACEit is based on a sliding scale, with fees calculated on a per employee, per month fee structure, and as you would expect, the cost per employee reduces as your business grows.
Fees are based on a single user, however if you employ several managers who would benefit from advice, you can add as many users as you like for an additional fee. If you like the idea of FACEit but it doesn't quite match your needs drop us an email to info@face2faceHR. We can tailor the package to your individual requirements.
For details of a specific fee for your business, contact your nearest consultant to tell them how many employees you currently have on your payroll and they will provide you with details.
The first step is for us to gain a clear understanding of your needs and priorities. At an initial meeting, your consultant will ask you to tell them all about what you do, how you work, the people you employ, the structure and culture of your business and any issues they need to know about.
They'll also review all existing documentation including employment contracts, policies and practices, identifying any areas of concern or legal vulnerabilities. This HRCheckup can also be conducted indepenently without signing up to FACEit, just click to find your nearest consultant who will be happy to do so.
If you would like to arrange a meeting with your nearest consultant please click the button below.
Frequently asked
questions…
Is FACEit like the various HR helplines I've seen?
FACEit works very differently to a legal helpline service in that you have access to your own dedicated consultant thereby benefitting from a long-term relationship with someone you can build trust with over time. Our consultants won't give generic advice on the law in respect of any employee issue; we tailor it to your needs and to the specific situation. In addition, you won't get issued with a standard set of documents, you get the documents either drafted by (or signed off as being suitable by) your consultant, updated and continually tailored to your needs.
What happens if my consultant goes on holiday?
Your consultant still has access to emails and voicemails and the office line is answered while they are away with messages passed on. Your consultant can also arrange holiday cover with one of our other consultants, so even when they're away, you can be sure of support from an experienced face2faceHR consultant.
What if I don't use FACEit as much as I thought I would – am I locked in?
Unlike some providers we don't tie clients into long contracts. You can cancel with only a month's notice after the first six months if you feel the service is not right for you. Similarly, we don't automatically renew at the end of the year as many providers do – we discuss with you whether the service is right for you and whether you want to renew at that point.
Does the fee for FACEit go up if I take on more staff during the year?
No not at all. The fee is set once a year, so even if you do a lot of recruiting during the year and increase your headcount, your fee will not be increased.
Do you have insurance?
Yes all our consultants have professional indemnity insurance meaning that if your consultant's advice leads to losses on your part and a legal claim against you, you will have recourse available to you.