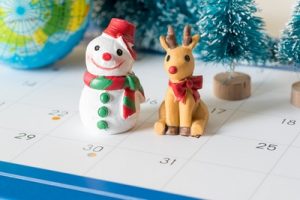 One of the main reasons many people become self-employed is to achieve a good work-life balance. They want to be able to take time off, arrange their hours around their family or personal life, and not be chained to a desk all week.
But balancing providing a good service to clients with time off when you need it isn't easy. Here are our top tips for ensuring you have flexibility and get time off when you need it!
Use an answering service
We provide this service to our partners and we think it's crucial for ensuring they in turn provide a good service to their clients. For clients, getting an answering machine constantly is irritating, and for potential new clients, is the quickest way to ensure they move on to the next HR consultant on their list of potential suppliers.
With a professional answering service, you can be away from your office doing the school run or on a long weekend break, or indeed with another client, while all the time a real person is answering your phone, providing a professional service, helping clients where they can, and representing your business effectively.
You get messages quicker as they are emailed or texted to you, meaning you can see who's called you as soon as you come out of a meeting. Plus the other bonus is they filter out sales calls which is fab!
Be upfront with clients
Some of our consultants have young families and their clients know that and have no problem with them being slightly less available during school holidays. One consultant had a client email them during half term with a query, but starting her message with "I know it's half term and you're probably away so please don't worry about responding to this until you get back".
Obviously if there is something urgent our consultants can and do help, but no client expects them to be 100% available at all times and as long as the service they provide is excellent, that's what's important to most clients.
Use technology to your advantage
With smartphones, tablets and laptops it's perfectly possible to provide a good prompt service, responding to queries quickly, while out of the office. One consultant has been known to email clients on her phone while in the playground at school waiting for her child, using whatever time is available to her in the most effective way possible, wherever she is.  So our consultants can go away for a week and still respond to queries when they need to, all they need is a Wi-Fi connection, a dongle or a phone signal and they're good to go.
Get organised
If you know you want to spend some time away, anticipate as much as you can what you'll need to do and do as much of it as possible in advance. An example is one consultant knew a client was doing a disciplinary hearing while she was going to be away. She prepared everything in advance, including a draft outcome letter to be tailored once the hearing had been completed. She had minimal work to do while she was away as everything was already done.
Don't be afraid to be realistic about your time available when booking in projects. Most clients would prefer a longer timescale with an excellent product and outcome rather than a lower quality product, or missed deadlines.
Get help!
High quality outsourced administrative or other support can make sure your business keeps going whether you are there or not. Invoices still go out, documents get drafted, whatever you get others to do for you carries on even if you're up a mountain.
If you want to find out more about working as a partner with face2faceHR, do get in touch.