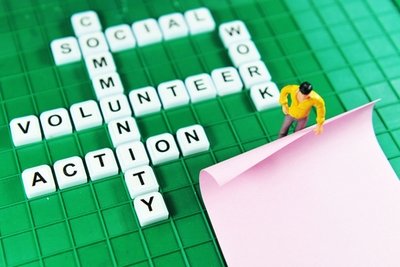 Getting involved in your local community is part of being a responsible corporate citizen, and a good neighbour, but it also has good business benefits.
Employees feel proud to work for a local business which is involved in local community events and causes, leading to more positive engagement and higher retention rates. Community involvement in the form of engagement with charitable causes or similar enhances the reputation of your business.
Being engaged and- present' in your local community also increases brand awareness, raising your profile locally among those who may be your customers or may be asked to recommend someone. People prefer buying from people they know or who are recommended to them by someone else, so that brand recognition really makes a difference.
So community involvement is absolutely worth considering, but how might it work for you? Here are some ideas of things you can do to get involved in your local community:
Encourage staff to volunteer for local causes, giving them paid time off work to do so if possible, or even better, doing so as a group to give bigger impact. You could take a day out of the business to work at a foodbank, participate in a sponsored run or pack bags at your local supermarket in support of a local charity.
Serve on the board of a local charity, or as a governor at a local school, or in a similar way reflecting your interests and skills. This is a great way to make useful connections and to really see your efforts and skills make a difference.
Participate in local community events. Most towns and villages have fayres, festivals or similar events. You can normally host a table, with plenty of conspicuous branding, and perhaps some attractive giveaways or eye-catching options such as free food, a competition or similar.
Host community meetings – if you have a meeting room you could not only hire this out for a good income source, but you could offer it free to community groups or charities, building your profile and reputation locally.
Sponsor a local team – there will be loads of sports teams looking for sponsorship in your community. Typically the cost is low – just the cost of kits for a 7-a-side football team or similar, but it gives you the opportunity to have your logo on display at home and away games around the local area.
Write for a local community magazine – most towns and villages have a local magazine or newsletter. Writing a helpful, interesting, useful article for their readership will get your brand out there and build your local reputation. Remember you are not selling, you are offering useful expertise.
Many of these ideas are low-cost, or no-cost, but the benefits of being seen as a good employer locally, and of raising your profile and reputation among the local community can make a real difference to your bottom line.
If you would like more advice about getting involved in your local community do get in touch.