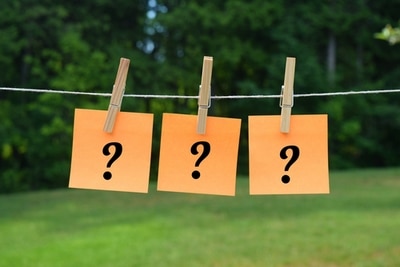 You may already be convinced of the business benefits of developing your staff, and looking forward to improved performance, engaged employees and an enhanced business reputation. But why do you need a strategy?
A training strategy may sound rather grand in a small business, but developing one will ensure that the training you invest in is as effective as it can be. A strategy will ensure valuable resources are directed in exactly the right place and in the right way, and that the training you invest in has the most significant impact on your organisation's performance that it could possibly have, so it's worth spending some time on.
You can develop a simple training strategy for your business by asking yourself three questions:
What training do you need?
You need to analyse what training needs your business has. This information could come from a variety of sources, including manager/employee feedback, performance reviews, customer surveys or similar. You need to identify where you have skills gaps and which employees would benefit from additional knowledge in certain areas. You may be considering changes in operating procedures, new equipment or developing the business in a new direction, all of which will mean you have training needs.
How will you deliver it?
Training could be delivered internally or externally, and could be through a variety of methods, including formal training courses, coaching/mentoring, online resources or job shadowing.
How you deliver your various training needs will depend on a number of factors including resources available, planning the delivery effectively will ensure the most appropriate and effective method is used.
How will you make sure it's working?                     
Learning which isn't transferred into the workplace effectively is a waste of time and money, so you need to ensure your training strategy includes this. When planning how to deliver the needs you have, consider how well the various types of learning will transfer into real jobs in a real team.
Think about how you are going to find out how well the training worked both in terms of immediate effectiveness on the knowledge/skill levels of staff and in terms of longer-term impact on performance, and put in place a strategy to analyse and monitor both of these.

It sounds obvious, but once you've written your training strategy, it's time to actually put it into practice. Get it going, even if it's not completely perfect, and then set a date to review it, amend it and update it.
New training needs may arise and these need to be taken into account and addressed. If aspects of your training strategy haven't worked as well as you would have liked, it's crucial to ensure you have this information in order that you can amend the strategy as needed.
Similarly, if a training intervention has been particularly successful, and had a significantly higher impact than you may have anticipated, you need to know this so that you can expand on it and use it elsewhere.

If you'd like advice on writing a training strategy for your small business, do get in touch.