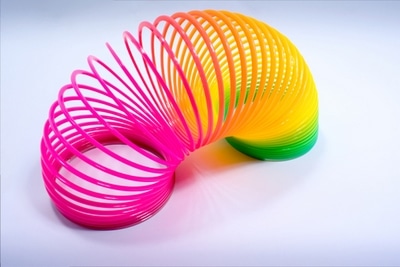 Flexible benefit programmes used to be something which were only really accessible to larger organisations, due to the administrative burden and costs involved. Flexible benefits providers used to require clients to have minimum employee numbers higher than many SMEs, or costs of the systems and support were prohibitively high.
As with accessible HR systems, flexible benefit arrangements are now something which are much more accessible for SMEs and are a realistic option for small employers who want to improve their benefits offering to ensure it best fits their workforce profile and meets their objectives of attracting, retaining and supporting good employees.
What are flexible benefits?
Flexible benefit programmes enable staff to vary their reward package to best suit them and their personal circumstances. They can either retain their existing salary whilst opting for selected benefits from an available range, or sometimes can vary their salary as well, either up or down by taking more or fewer benefits.
It means that where you have a varied workforce, with different needs, each employee can get the best perks to suit their needs and preferences. If you are spending a certain amount per-head on employee benefits, each member of staff should be getting maximum value from that, which means you are getting maximum benefit from your budget.
Staff can get a total budget, and may have a- core' set of benefits which might be variable but may not be able to be removed from the package altogether, such as pension, and may also have some non-core additional benefits.
Sounds great doesn't it? It certainly can be, but there are some key things to remember if you're considering implementing flexible benefits.
Consult and communicate
When it comes to reward, change can be viewed with suspicion by staff if it is not handled well. If they think the change is somehow to save money for the employer, for example, the scheme could have the opposite of the desired effect.
Consult staff at an early stage when you are considering something like this. Make sure their views on what benefits they'd like to see are listened to and taken into account, and their queries on the implications for them are answered clearly. Make sure you are able to clearly demonstrate that staff will either see a neutral financial impact or a positive one.
Communicate with staff along the way and continue to do so. Are they clear on how the system works, how and when they can change their package, what the impact is on their notional and actual salary (if they are able to vary salary as well as benefits), and who they should talk to if they have problems?
Consider using a specialist benefits provider
You can certainly offer some flexibility of benefits without using a specialist provider, and that might work for you, but there are now plenty of providers who work with smaller organisations on a reasonably cost-effective basis and will administer the scheme for you. If you want to offer a large range of benefits, as a small organisation realistically you will need a provider to do this, as the administrative and cost burden of offering lots of different benefits is likely to be too heavy.
If you are going to work with a provider, seek recommendations from other business owners, your HR provider if you have one, or accountant. Ask about what support will be available, look at any online system they use for employees to access, and find out whether it interacts with other systems you might have.
Don't overcomplicate
Whilst variation in benefits is great if people can make sure their package suits them and their family, some providers offer a bewilderingly large number of- little' benefits, such as vouchers and discounts. Be very sure these will actually be used by staff first, otherwise you will be paying for them in the overall costs but without the advantages you want to see. Again this goes back to consulting well with staff when making these decisions. 
Don't assume it's the best option
Flexible benefits sound great, but if during consultation you find that staff really aren't interested, and would really prefer a bit more holiday or a good pension scheme, and to keep it very simple, listen to them.
Implementing a flexible benefits scheme can be time-consuming and involves an administrative cost. If it means your staff feel valued and enthused about their reward package, and buys you loyalty and staff retention, that's brilliant. But if your staff aren't likely to bother exercising much flexibility, it might be better to focus on finding one or two really good benefits and other ways to reward them and keep them engaged and happy, perhaps revisiting it at a later date.
Review regularly
Keep communicating with staff once you've implemented a flexible benefits system, to make sure it's working well, that problems are resolved quickly, and that the menu of benefits being offered continues to suit your workforce. You may find after a year or two that a particular benefit just isn't being taken up at all, and removing it and adding something different might be sensible.

If you'd like some advice on implementing a flexible benefits scheme in your small business, do get in touch.