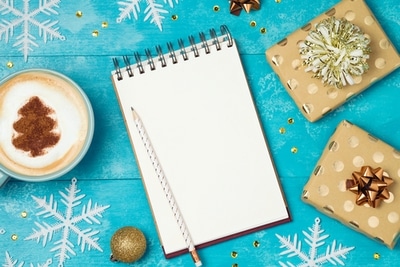 Are you planning a Christmas event for your staff this year? Most businesses do something but a Christmas party can be fraught with difficulty. Many of the problems business owners find with Christmas parties centre on violent and aggressive behaviour as a result of excessive alcohol consumption, with complaints of unwanted advances, sexual or racial discrimination and drunken injuries also being fairly common.
If you're planning to organise some Christmas festivities for your staff, thinking about some of the potential pitfalls and how to avoid them is a good idea. Here are some dos and don't for you to consider.
Do attend
Seems obvious, but if you're a manager/director/business owner you do really need to show your face for a bit. The Christmas party is not a time for a 'them and us' feeling and this is a risk if senior staff don't bother with it.
Don't discriminate
Your staff have a right to enjoy the party free from discrimination on the grounds of (among others) sex, age, religion, race or ethnicity, sexual orientation or disability. When organising the party and festive activities, just bear that in mind to ensure that no group is excluded or loses out in any way.
Consider food, drink, entertainment, venue and all aspects of Christmas celebrations. If you're not sure whether something you're planning might be considered discriminatory, take some advice to be sure.
Do consider everyone's personal circumstances
When picking a venue, time and format for your party, do try and ensure it is as accessible as possible for as many staff as possible so that no one feels excluded. Might it better as a lunch during the day so that those with caring responsibilities find it easier to attend?
If employees will have to pay for the party, are you keeping the cost reasonable where possible so that your lower-paid members of staff don't feel they can't afford it?
Don't participate in gossip
Christmas parties can be a place where inhibitions are lowered and gossip flourishes. As a business owner or manager, this may not reach your ears but if it does, don't lower yourself into participating.
Do remember your duty of care
You have a duty of care towards your staff and company Christmas parties certainly 'count' for these purposes, on or off company premises. If you're going to be supplying or allowing alcohol consumption, think about how to ensure staff can get home safely, for example. Is the venue accessible by public transport or well-served by taxis?
Consider how you will ensure staff are protected from unacceptable alcohol-fuelled antics of other team members. As well as making it clear that violent/harassing/discriminatory behaviour is unacceptable beforehand, ensuring you spot and deal with incidents or potential incidents very quickly is important.
Don't forget your employer's liability
Be aware that you remain responsible for employees' actions during and even after a company Christmas party so accidents caused by excessive drinking at a Christmas party could present an unwelcome legal battle.
'Cover' yourself by reminding employees of any rules/policies you currently have in place which deal with acceptable behaviour during or after the party (see below), but also take whatever reasonable steps you can to prevent inappropriate or unacceptable behaviour and pick it up and address it promptly.
Do remind staff of policies
You probably have a policy on bullying and harassment, and will at least have a disciplinary policy in place, probably with examples of misconduct. You may also have relevant paragraphs in an employment contract, your Health and Safety policy and documents you may have on sickness absence, dignity at work and alcohol and drug consumption.
It's worth reminding staff that these policies are applicable at work-related events such as the Christmas party and that their standards of behaviour shouldn't slip just because it's a social event after work hours and/or off work premises.
Don't fund limitless alcoholic drinks
Linked with the above, there's a balance between being a generous employer at Christmas and rewarding your staff, and being responsible. Funding some alcohol consumption is great, but having an open bar can be a recipe for disaster as it increases the likelihood of problems such as disputes between colleagues turning unpleasant, harassment problems and post-party sickness absence.
Do ensure you have plenty of non-alcoholic drink available
Not everyone drinks alcohol anyway, and those who do ought to have plenty of soft options available as well, to minimise the potential for excessive alcohol consumption.
You know your staff and if you give it some consideration beforehand, you can be sensible about anticipating and minimising risks to yourself and your employees without being a party pooper!
If you would like more guidance on planning a Christmas event for your staff do get in touch.