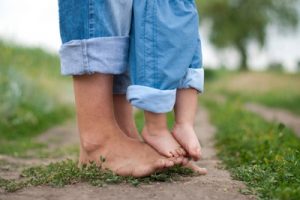 I read with interest the 2017 Modern Families Index Report from Working Families. I was interested because our consultants' clients are among many employers who have had very low (if any) take up of Shared Parental Leave, and I have been pondering the reasons.
There are other factors involved of course, but the Modern Families Index Report highlights a cultural issue which I imagine is partially to blame. It seems from the report that 70% of fathers would like to work more flexibly to accommodate family life, including things like the school run. But although 25% are already involved in family life in that way, it seems that there is a perception/employer support problem preventing more from doing so.
One in ten of respondents said their manager makes no allowances for family life, while 20% indicated that their employer was unsympathetic about childcare issues. A huge 44% admitted to having lied about family commitments fearing they may be viewed negatively by their employer.
I'm pleased at the high numbers of fathers who want to be involved in family life. Anecdotally, in the playground at our school there are certainly always plenty of dads  – they are not the rare breed at the school gate they used to be. But it is disappointing to realise that many fathers feel their employers are unsupportive. There's obviously still a cultural aspect of working life where it is expected that mothers will do the lion's share of this stuff, with perhaps it even being seen as a weakness on the part of male staff to want to be involved.
I wonder if those employers who would view fathers asking for flexible working to do the school run negatively are the same ones who complain about women always needing time off for children?  Can they see the irony there?!
Surely it's time the balance changed and employers were encouraging and supportive of all parents, therefore increasing their retention rates and making employees feel valued, supported and more inclined to work hard and go the extra mile?
For HR professionals it's not just about ensuring there are good paternity leave, shared parental leave and flexible working policies in place – that's the easy bit. It's about identifying whether there is a cultural barrier to fathers taking advantage of policies, and considering how attitudes could be changed. Having policies in place might tick a box, but to make your organisation genuinely a better employer, it's important to go deeper and look at how policies are being 'lived' in your workplace.
If the fathers working in your organisation might be feeling like some of those who responded to the Working Families survey, it's time to address that, and make it culturally acceptable for dads to do the school run, to go to school plays and sports days, and to stay at home when there's a childcare emergency. If you would like more advice do get in touch.